Well, It's been a while since I have updated about my fish, so I will post some of my bettas :)

My oldest betta is Kipper! He's at least 2.5 years old, which is pretty old for a betta! He's starting to show his age a bit!

He lives in a 6 gallon tank on his own. He's very responsive, and ALWAYS come up to the glass when I look into his tank. He loves me :)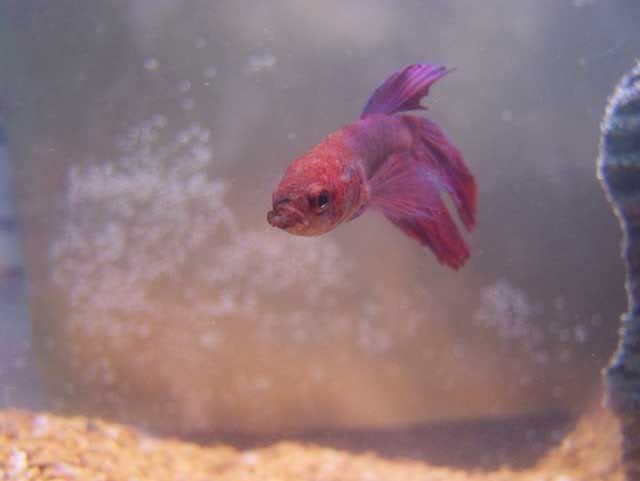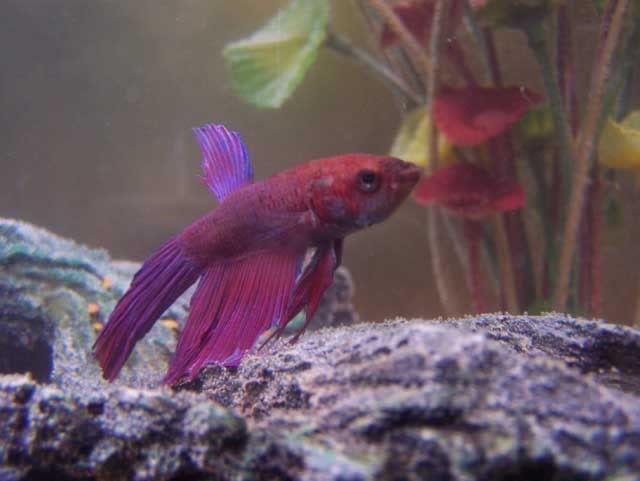 Next is Sardine, or Dean for short. He was shipped to me from Thailand. He is now a little over a year old. His fins used to be a lot nicer, but he got in a little habit of biting his own tail... he's thankfully stopped that now and is growing his fins back. He lives in a 2.5 gallon home.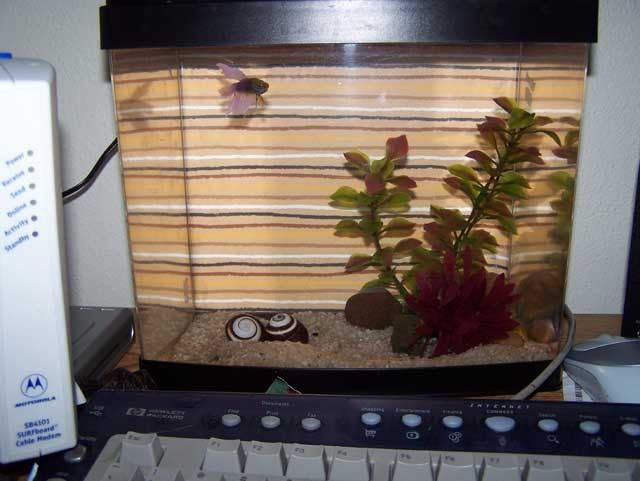 And finally...the new guy. He dosen't have a name yet. I just got him today. I had seen him at the pet store for about a month now. When I first saw him, I fell in love..but told myself I didn't need another betta...well After going in many times and seeing him still there, i decided it was a *sign* that he was coming home with me.
Name suggestions welcome!

He is living in a 4 gallon tank: